Who we are
Our Executive Team
Bob Katsiouleris
CEO & Managing Director

Bob has over twenty five years of combined operational, engineering, and commercial experience in industrial minerals, and base metals, with an emphasis on improving profitability from mine to market.
Bob's experience spans plant design and start-ups, new process and product development, and sales and marketing experience in mature and emerging markets for a wide range of minerals including zircon, rutile, borates, diatomite, silica, perlite, and more recently in zinc, lead, and associated by-products.
Bob has had success across bulk minerals and non-ferrous metals by always maintaining a focus on adding value via developing and implementing an industrial marketing model that creates uplift in a business by understanding the balance between mine to market, and market to mine.

Specialties: Industrial minerals, growth platforms, product development, and sales and marketing of non-commodity minerals, and commodity metals. Sales and marketing strategies, with a focus on the customer, product, and regional segmentation that improved profitability and created sustainable competitive advantage.

Joseph Ranford
Chief Operating Officer

BEng (Mining), MBA, Grad Dip (Business Management), FAusIMM, GAICD, WA 1st Class Mine Manager.
Joe Ranford is a mining engineer with 25 years' senior management experience across both domestic and international mining companies. Joe has significant experience bringing mining operations into production within sensitive communities and considerable knowledge of the South Australian mining approval process and stakeholder landscape. Most recently, he held the role as Chief Operating Officer for Nordic Gold Inc., a Canadian based company which was the previous owner of the Laiva Gold Mine in Finland, where he re-established mining operations and brought the project back into production from care and maintenance.
Prior to his role at Nordic Gold Inc, Joe was Operations Manager for Terramin Australia Limited where he managed all operational and technical aspects of the Angas Zinc mine and championed the evaluation and approval processes for the Bird in Hand Gold Project
Joe is focused on bringing the deposits of the Great White Kaolin Project on South Australia's Eyre Peninsula project into production. Growing up in the region, Joe has genuine understanding and respect for the local community and wants to continue building partnerships based on creating shared value.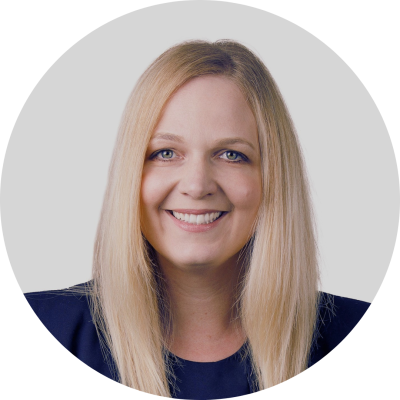 Sarah Clarke
General Counsel & Company Secretary
LLB (Hons), BSc, Grad Cert (Applied Finance and Investment)
Sarah Clarke brings over 17 years of experience as a lawyer working with ASX-listed energy and resources companies, with extensive knowledge of the industry and regulatory environment. She was most recently a Partner at Piper Alderman.
Sarah was an elected Councillor of the South Australian Chamber of Mines and Energy (SACOME) from 2018 to 2022, is well-connected in the industry and deeply understands the issues facing South Australian mining companies.
Sarah was previously named a "Leading" South Australian energy and resources lawyer in Doyle's guide. She was recommended for Natural resources (transactions & regulatory) in the Legal 500 Asia Pacific: Australia and recognised for Corporate Law by Best Lawyers Australia.
Pascal Bossy
Chief Financial Officer
LLB, BCom, Postgrad Finance (Hons)1st Class
Pascal is an experienced commodity and mining finance professional. Over a 16-year career, he has developed and led global commodity debt and investment portfolios in large financial institutions and trading houses. His financing expertise covers the full commodity cycle, from early-stage exploration through to project finance and trade finance.

Pascal began his career at Macquarie Bank, where he worked within the Metals & Energy Capital team as Vice President in the London office. This was followed by senior roles in European banks and trading houses. He returned to Australia with his family in 2021, working as Investment Director in Global Credit Investment's natural resources team in Sydney before joining Andromeda.